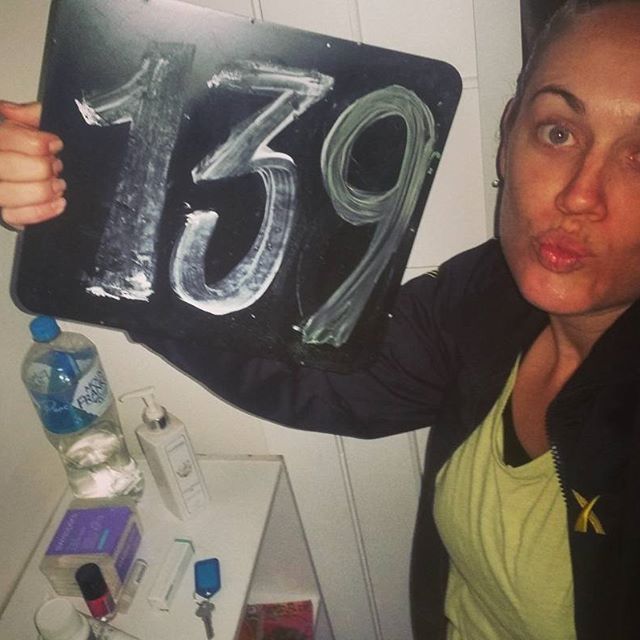 Oops i forgot to post this yesterday morning. I completed an intense workout with my original PT again. Christie helped me to become the best version of me way back in October 2015 when I committed to seeing her 3 times a week.
If you want rapid results, this is how you do it. Every personal trainer is different and i get a unique experience from all that I've been to. If you don't like one, try another. I always go into my sessions 'wanting to reach my limits'. I don't see the point of investing in them to help me, and then using excuses all session and complaining.
The amazing thing that happens is that I normally end up being able to do something I didn't think I could. This is the best feeling and I'm addicted to it. It's all about being a little better each day than you were yesterday. I compare myself to myself.
139 red faces and no 'duck face' until today. Hahaha!