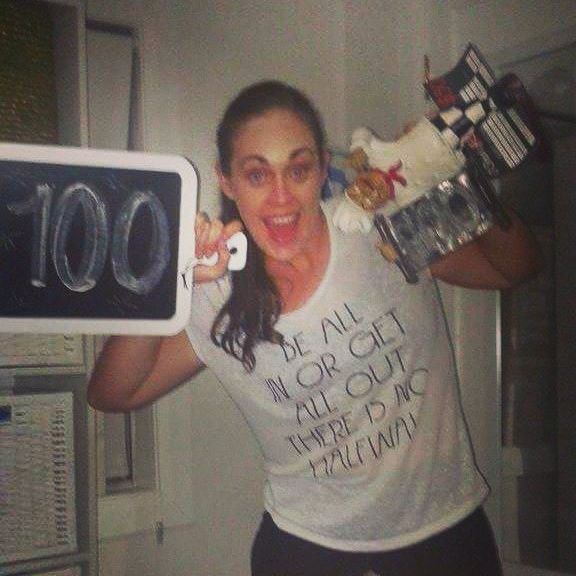 Woo hoo! Another milestone! Yes!!
It's true that when we workout with other people, we push ourselves more, so if anyone in Goondiwindi would like to do a FREE workout with me on Monday night at 7PM, please bring a towel and water (mat optional), and meet me at the AFL fields at Riddles Oval 🙂
Each session, my minimum requirement is to get Red Faced. All skill levels are welcome. You can follow me and do what I do, or do your own workout.
If you have some goals, I would love to hear them and be your accountability buddy :-). I understand how difficult it can be to remain disciplined with yourself, so it's important to take it one step at a time, and be honest: if you can't get out of bed in the mornings for yourself, find a solution and become more disciplined and accountable. I'm no expert, and still have to work hard to maintain discipline, however I am happy to share how I learnt to identify and stop making excuses.
Come along – absolutely all are welcome! Exercise is so much fun!! 🙂