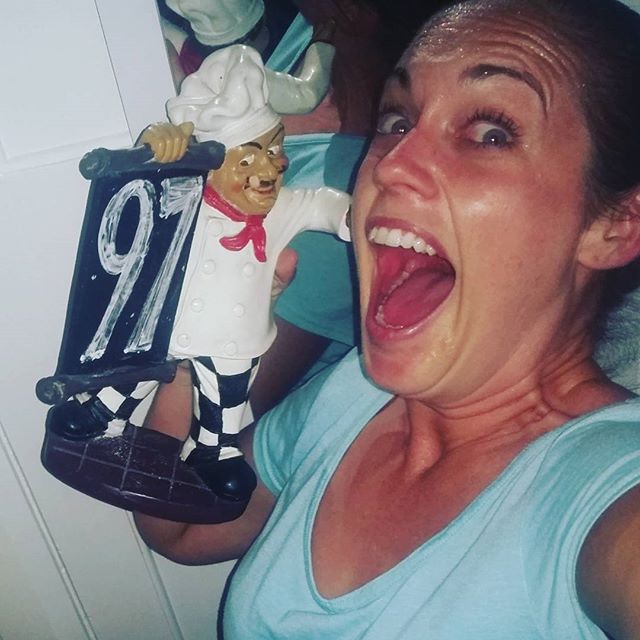 Cannot believe in three red faces, it will be 100 since the beginning of the year.
I'm 'Big Kev Excited' and want to spread red faces everywhere!
Who else is changing their lives one red face at a time? How great is it? And this Saturday, the Picnic Races, is day 100. Woo!
Love having goals to keep motivated – this chalkboard sits in my room and looks at me when I'm trying to make up an excuse to delay working out – and reminds me of how far I've come. Every day I ask myself: "What's something I can do little better today, than yesterday?'… and then I work on it… simple 🙂