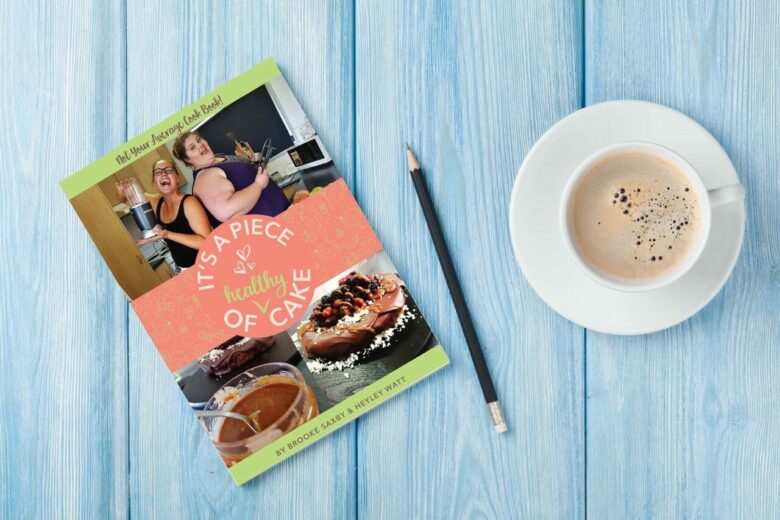 Great news & a great price!
Get your hands on some incredible recipes which will help you easily transition to a healthier lifestyle!
We are so incredibly proud of this cook book and cannot wait for you to check it out!

We are passionate about helping educate young people about healthy food options too, so please share with the little ones!
This cookbook is filled with healthy ideas to common favourite meals including Nachos, Reef & Beef, Chicken Parmy & a Big Breakfast!
Some of the the recipes in this cook book are featured in the 14 day meal plan as well as ideas for food swaps and information about different ways to gain more nutrients and less chemicals in your diet.
MY WHY. By Brooke xx
I was in our local health food store only two weeks ago (end of August, 2017 ) and I ran into a lady I've know for many years but haven't seen for a long time. She was talking about how her son had dairy and wheat intolerance's and she was struggling to make him delicious sweets so he didn't feel he was missing out… well a 5 minute stop in at the Health Food Store turned into a 45 minutes conversation – a copy of my cook book lent to her so she could write down all of our recipes! She contacted me and said the chocolate recipes were a lifesaver! It was this moment that inspired me to keep going and push on through the tough times to get the message out there and help as many people as possible, especially young people by educating them about REAL FOOD.
I am determined to help irradiate Type 2 diabetes, and ADHD and other issues that our young people are being faced with, that they don't have to. In many industries the use of chemicals is regulated, however this is not the case in the food industry.
The way foods are made is not regulated, and the more I learn, the better I become with my food choices.
Ever since I have started to pursue the BEST foods to fuel my body, I have had to learn how things are made to help make informed decisions about what I put in my stomach.
All foods within our cook book have been created with the greatest care, however some product ingredients can change and we cannot guarantee that all are dairy and gluten free, however the majority of our recipes are and we suggest you research each ingredient if you have severe allergies to any either of these 'foods.'
Happy Healthy & a piece of cake x