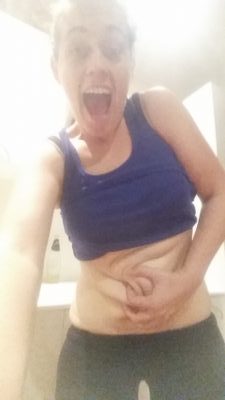 We all know how expensive it is to buy nutritious food, let alone buying organic food!
So here's something I think may help you, because it helped me.
When I first started my challenge, I knew I had to eat healthy and nutrient rich food. I also knew I had to make it cheap, cheaper than take-away food.
https://www.youtube.com/watch?v=-fiQk63bulU
I sat down and created my meal plan day-by-day. I prepared shopping lists, and created menus combining healthy food into flavourful dishes. Over time, I refined my plan to improve taste and price. Most importantly, I worked out how to reduce the time it took to prepare everything in my plan.
I don't have time to fit in a full-time job, get red faced, and prepare gourmet meals. I'm sure that you don't either.
Instead of trying to reinvent the meal plan, why don't you use mine? You can use it over and over again, or simply use the first 5 days to FIX YOURSELF when you TREAT YOURSELF xx
I have designed this meal plan based on the five days I completed to get better from an agonising head cold (see above video eeeewww!), and then with a 9 day maintenance plan that consists of the foods I eat today now to fuel my body with the most nutritious food so I can maintain maximum health and well being.
Don't worry I still enjoy McFlurry's from McDonalds, and MAX BRENNER EVERYTHING, (yes I have a sweet tooth!) however I have this in moderation. Whenever I eat something that i know is 'BAD' I focus on how it makes me feel!
There are so many things in the market these days that are 'healthy' alternatives to all of our favourites… so there really aren't any excuses not to become the BEST version of yourself starting RIGHT NOW!
The First 5 days are quite hard and you may get a headache – I already had a headache when I started mine so be prepared for this as your body will be craving sugar – especially if you drink any type of soft drink! That stuff is the worst!
If you need to cut something out of your diet right now: SOFT DRINK is the first thing that will start changing your life for good! Instead have freshly squeezed juices (make sure they are 100% juice only!) and soda water.
I hope you get as much out of this as I have. My life has completely changed – and of course feel free to start your own accountability journey: #21RedFaces – where I challenge you to get active everyday and post your #Redface selfie on social media – I guarantee your confidence will grow and you will feel great! So many people have already completed this challenge and the feedback is nothing short of amazing!!

Thank you so much for believing in me – again I am not a health professional by any means – I have only been to the university of REAL LIFE and I am passionate about Food & Exercise!
CLICK HERE TO GO STRAIGHT TO THE MEAL PLAN
Much Love xx
Brooke