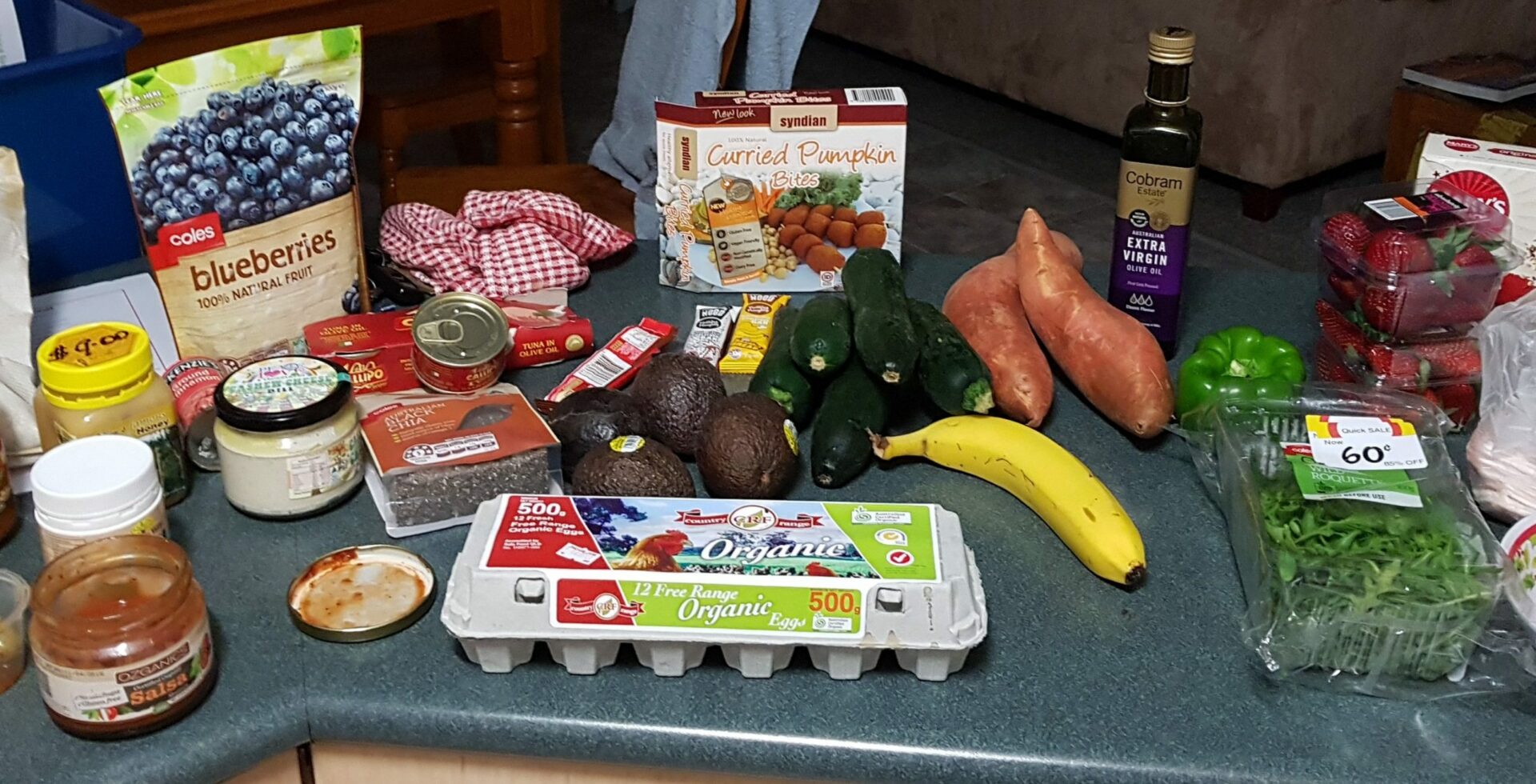 CHECK OUT MY YOUTUBE VIDEO AT THE BOTTOM OF THIS POST:
This will give you some great ideas of foods to add to your next shop that are really good for you and actually help you to stop craving all the bad foods that make us so addicted to them!
If you buy healthy groceries, you are making a decision to eat healthy at home. Progressing to a life of eating wholesome and nutritious foods is the BEST way to not only remain well, but also to save money!
If you were to buy takeaway foods for every meal for an entire week, or buy a whole trolley (cart) of groceries – you are going to save MONEY! If you aren't motivated to eat healthy, maybe you can be motivated by saving money!!??
What I eat now is a LOT different to what i used to eat when I started out. I looove cheese and milk and have only this year (June 2016) finally eliminated them from my permanent diet.
I do however love to indulge in chocolate and treats to keep my body guessing so I still do have dairy and wheat on occasions.
Feel free to also 'follow' me on Instagram (brooke.saxby) & Facebook (Brooke 'Redface' Saxby to learn more about what I eat and how I no longer battle with the scales to determine my happiness!!
One step at a time and you WILL ACHIEVE!
Simply NEVER, NEVER, NEVER give up!
https://youtu.be/nt-71Yl0AHE